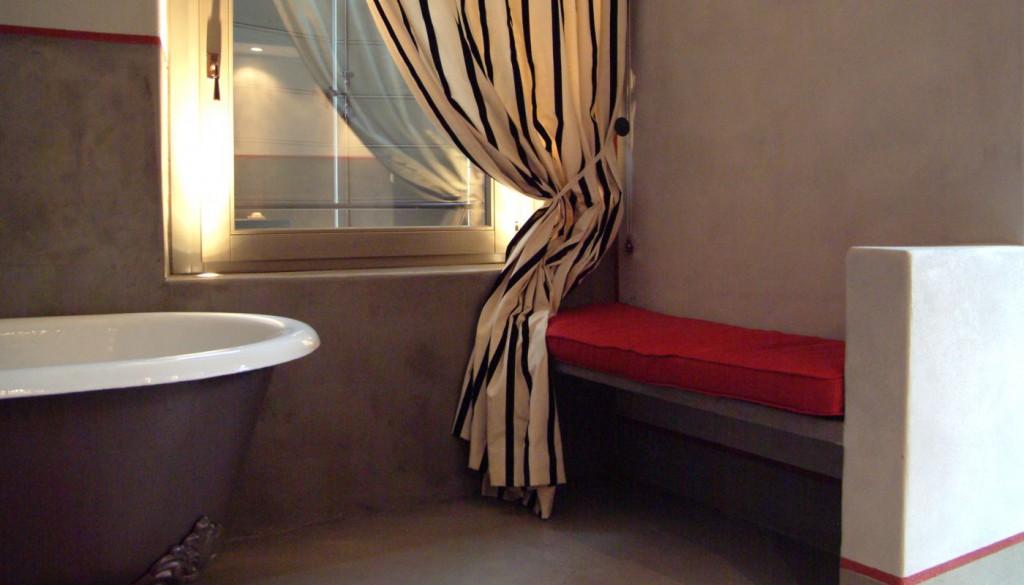 The Rimfloor system offers uniqueness and glamour, technique and art, functional capacity and elegance, whether the choice falls on concrete or resin based materials.
Easy cleaning and maintenance, thanks above all to the absence of joints, makes this coating functional and exclusive, with solutions which are easily applied to any horizontal or vertical surface.
The manual skill of the installer can satisfy any wish and need for each individual application. Playing with colours and shades, matt and gloss, the result will be a unique and one-off coating, in a "natural" setting which is sure to leave its mark on anyone who casts a glance on it.
Below is a list of satisfied customers who have used our services and our techniques for the construction of concrete and resin floors.
ADRIA ARTIGIANATO – RICCIONE RNAFA ARREDAMENTI – SAN GIOVANNI IN MARIGNANO RN
AMIR – RIMINI
ASL – BOLOGNA
ASL – RIMINI
BANCA AGRICOLA COMMERCIALE – RSM
CISALFA SPORT – OSIO BG
COMUNE DI RICCIONE RN
COMUNE DI RIMINI
COOPERATIVA EDILE APPENNINO – MONGHIDORO BO
DISCOTECA BYBLOS – RICCIONE RN
DISCOTECA PASCIA' – RICCIONE RN
DYNAMIC FITNESS CENTER – RSM
EDIL PORTORECANATESE – PORTO RECANATI MC
ENERGY RESOURCES – JESI AN
FERRETTI YACHTS – CATTOLICA RN
FIAT CENTER ITALIA
FIRST PLAST – ALTARE SV
FLEUR – BOLOGNA
FRESCO PIADA – RICCIONE RN
FUGAR PRODUZIONE – RIMINI
GALVANOTECNICA – MINERBIO BO
GECOS COSTRUZIONI – RIMINI
GELATERIE LA ROMANA – RIMINI
GENNARI ARREDA – CARPI MO
GHINES MACCHINE UTENSILI – RIMINI
GRUPPO HERA – BOLOGNA
HOME DESIGN – RIMINI
HOTEL ELVEZIA – PESARO
HOTEL LUNGOMARE – RICCIONE RN
HOTEL MEDITERRANEO – RICCIONE RN
HOTEL MONTANARI – BELLARIA RN
HOTEL PROMENADE – RICCIONE RN
HOTEL THE ONE – RICCIONE RN
HOTEL VILLAMARINA – CESENATICO FC
IDEALCERAMICHE – FANO PU
IDROSFERA PISCINE – RIMINI
IMPRESA MANFRONI – RIMINI
IMPRESA SACCHETTI – SANTARCANGELO RN
INDUSTRIE VALENTINI – RIMINI
LINEA ITALIANA COSMETICI – BOLOGNA
LUCCHI ARREDAMENTI – RIMINI
LYON'S TECHNOLOGIES – POGGIO RENATICO FE
MAN.TA INGROSS – CORIANO RN
OLIVIERI MOBILI – RIMINI
PAIOLI MECCANICA – MINERBIO BO
PAPERLINE – SASSOFELTRIO PU
PETROLTECNICA – CORIANO RN
PROGETTO SICUREZZA – RICCIONE RN
RISTORANTE BAR PORTO SANTO – CATTOLICA RN
RISTORANTE LA PURAZA – RIMINI
SPIAGGIA 104 – RICCIONE RN
TERMOIDROSISTEM – RICCIONE RN
UNICREDIT BANCA
VOSSLOH SCHWABE ITALIA – SARSINA