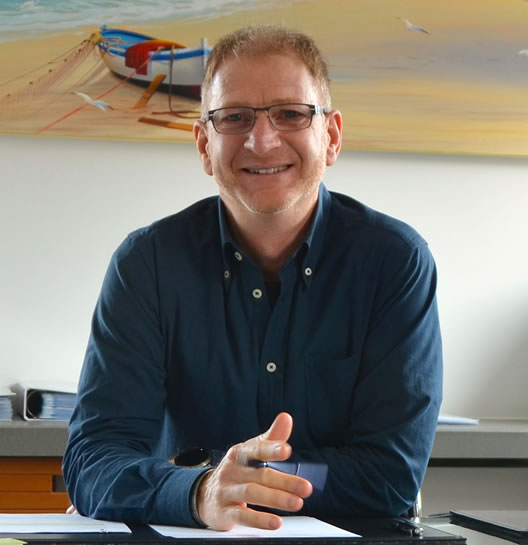 Rimper è un'azienda familiare con oltre quarant'anni d'esperienza nelle impermeabilizzazioni e nei rivestimenti di pavimenti e piscine in microcemento e a base di resine.
La nostra competenza, l'affidabilità, la conoscenza dei migliori materiali sul mercato e delle soluzioni più adatte alle specifiche esigenze, ci permettono di soddisfare il cliente più esigente, che sia un'azienda o un cliente privato.
Le nostre principali attività riguardano il rivestimento impermeabile e decorativo di piscine; pavimenti e rivestimenti continui in cemento o resina per edifici civili e commerciali; impermeabilizzazioni di interrati e coperture.
Utilizziamo sistemi avanzati e innovativi per rendere ogni lavorazione proposta la più idonea al compimento dell'opera. Garantiamo che il lavoro sia svolto con la massima precisione, rispettando le tempistiche concordate. Siamo in grado di offrire una soluzione efficace e definitiva e di intervenire con tecniche e materiali più adatti alla risoluzione di un problema.
Rimper is a family-run business with over forty years experience, specialised in finishing buildings using top quality solutions tailored to meet the needs of the most demanding customers.
Key activities include the waterproofing and decorative coating of swimming pools, continuous concrete and resin floors and coatings made for residential and commercial buildings, waterproofing of basements and roofs. Advanced and innovative systems make each process we offer the most suitable for completing the work in hand.
Our working relationship with important Italian and international manufacturing companies allows us to offer superior solutions, which can be implemented directly by our highly-skilled technicians or by providing customers with the product most suited to their needs, along with the appropriate assistance.
The crystal-clear guarantee offered by Rimper is based on the long-standing experience which comes from being in business since the 1970s, numerous unrivalled and accomplished successes, tangible and important references which make the brand synonymous with quality and reliability.